Testing At Rockingham
January 21, 2001
---
(ROCKINGHAM, N.C.)- - Jeff Gordon tested at North Carolina Speedway on Sunday, January 21. Since winning at Rockingham in November 1998, Gordon has posted just one finish higher than 10th in the last four races at the 1.017-mile track.
The DuPont team tested two cars during the day. One was primer black with a neon green "24" on the door. The other sported the "old" paint scheme. Though the team transporter has been updated for the "fire and flames" scheme. Gordon was joined during the test session by the Valvoline team and driver Johnny Benson. The photos from the test session are from the lens of Tina.
---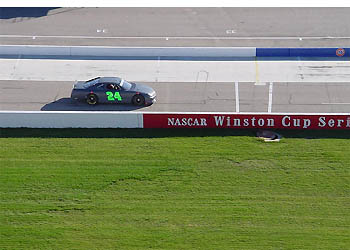 Jeff heads onto the track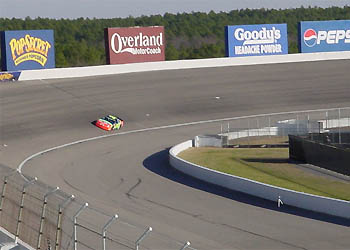 One last look at the "old" DuPont paint scheme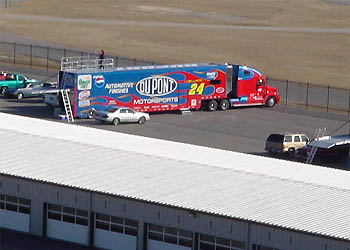 The new-look DuPont team transporter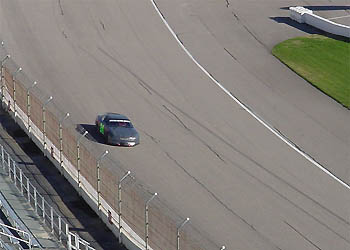 Jeff heads to the start-finish line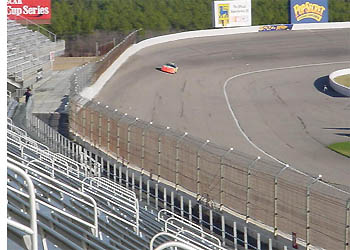 Off of turn four onto the frontstretch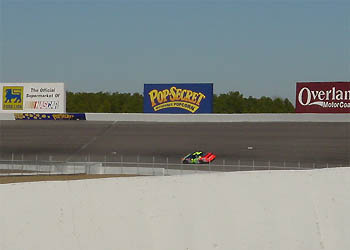 The low groove in the corner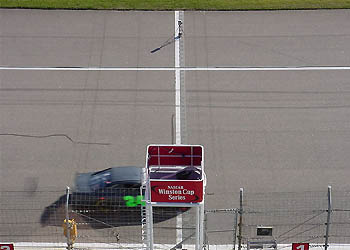 Zooming by the flagstand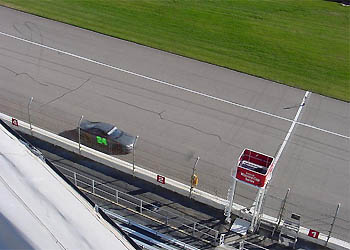 Out for a Sunday drive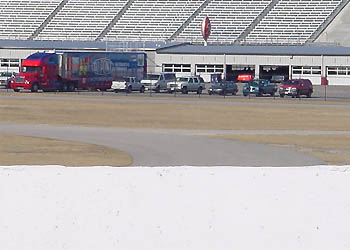 Both test cars in the garage stall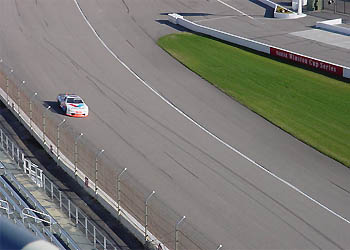 The #10 Valvoline Pontiac driven by Johnny Benson
Jeff Gordon Online
---
Copyright ©2001 Jeff Gordon Online.
All rights reserved.