The Reorganization of Hendrick Motorsports
---

Rick Hendrick led his organization from a small, single car team in 1984 to the most dominant force in NASCAR by 1997. However, he was diagnosed with leukemia late in 1996 and was unable to make it to the track during the 1997 season.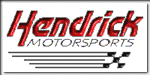 Hendrick Motorsports continues to set the standard of excellence in NASCAR racing.

The combination of medical problems and legal problems will keep Rick from attending races and being involved with his race teams this season. As a result, a new boss was needed at Hendrick Motorsports for this season. No, it's not a CEO of a Fortune 500 company or even someone with a background in motorsports. It's Rick's brother, John, who bears a striking resemblence to his brother.

Transition Period

John Hendrick assumed control of the operation at the start of the 1998 season. By his own admission, John probably couldn't tell a crankshaft from a camshaft. Add to the fact that the organziation was losing key people, and there was some doubt heading into the 1998 season. Terry Labonte's crew chief left in October 1997, several key members of Jeff Gordon's team left at the end of the 1997 season, and Ricky Craven needed to sit out for four months in mid-1998 suffering from post-concussion syndrome. In addition, the state-of-the-art chassis that the research and development department spent countless hours developing in 1997 was made virtually uselss under new NASCAR chassis rules for 1998. Rumor mongers hinted at the breakup of the organization with the race teams being sold off individually. Seems like a crisis time, right? Actually, it wasn't. Just a minor bump in the road the led to a smooth transition.

The Unadulterated Crap

The gossip mongers and "bubba-razzi" on the NASCAR circuit whispered about the demise of Hendrick Motorsports heading into 1998. Some went as far as to outline a supposed plan to sell the 24 team to Jeff Gordon, the 5 team to Terry Labonte, and the 25 team to Ray Evernham. Aren't rumors interesting? Hardly.

In Good Hands

Under terms of his house arrest, Rick can't make any racing related decisions for the organization in 1998. John has relied on the people to help; he couldn't ask for more reliable people than Ray Evernham, Tony Furr, Andy Graves, Eddie Dickerson, Randy Dorton, and the staff at HMS. The Craven injury could have been disasterous. Budweiser is a proud sponsor of NASCAR racing and Hendrick Motorsports; you can't just put anyone in the Bud car. What could have been a dire situation, turned bright. Enter two-time Busch Grand National champion Randy Lajoie. Lajoie stepped into the #50 car and put together a string of strong finishes including several top 10 runs. Craven hopes to return by July 4, which is less than a month away.

Open Lines of Communication

Andy Graves stepped in as crew chief for Terry Labonte after Gary DeHart departed last season. The loss of the strong-willed DeHart was a major loss for the organization. Shaun Assel, in "Days and Nights On The NASCAR Circuit," wrote that Ray Evernham and Gary DeHart, though they shared an admiration of each others success, didn't trust each other. With Andy Graves as Terry Labonte's crew chief this season, it seems that communication lines between the 24 team and the 5 team have never been better.

Old Reliable

As for the 24 team, it seems that other race teams have simply caught up to them. Losing the T-Rex chassis likely hurt early in the 1998 season. New NASCAR chassis rules made the chassis illegal. However, the new rules caught the team slightly off-guard. Instead of progressing into the future with new technology, it forced them to go back to 'old standards' and re-use technology that worked in the past. The only problem with that is, as Ray Evernham said, "Other teams are now beating us with our own stuff." Despite that, and the downforce advantage of the Ford teams, Gordon's Chevrolet is leading the points standings up to this point in 1998.

So far, so good

John Hendrick said after taking over for his brother that he was not there to replace Rick; that would be impossible to do. He was there to see that the organization remains successful until his brother returns. Jeff Gordon has visited victory lane three times this season, Terry Labonte is in the hunt for the Winston Cup title, and Ricky Craven will be ready to return in a matter of weeks. Mark Twain once said, "Reports of my death have been greatly exaggerated." Seems to fit the current state of affairs at Hendrick Motorsports.









---
Index Page
---
Copyright ©1998 Jeff Gordon Online.
All rights reserved.
Do not duplicate this article in any form without
prior written permission from the author.